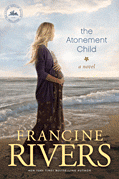 A parent seeking grace from the past, a current flame smothered by hatred and greed.
A faithful friend never faltering, never failing and always putting love on the back burner.
Dynah Carey, college student and waitress at Stanton Manor House becomes the victim of a violent crime. Her faith begins to falter and she begins to doubt God's grace and love. Can she find the understanding she seeks? Will forgiveness fill her broken heart?
The author pens an unforgettable journey of realistic proportions. Heartbreak, indecision, grace and love fill the pages of this memorable novel. Original, believable and interesting characters with fitting storyline and plot will keep you reading. Her stories never disappoint, guaranteeing the reader an entertaining and hard to put down book. Loved the ending. I will recommend this very well written novel to others.