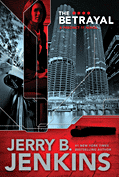 Boone Drake detective in the Gang Enforcement section of Chicago Police Department has always been self sufficient.
Haley finds herself in a tough situation. Will she be able to escape the trap that has been set?
When a sting operation set against a notorious gang goes down it is brother against brother. When the Chicago PD is betrayed by possibly one of their own it becomes apparent that the danger is more real than ever thought possible.
I really enjoyed this police action/drama with a touch of romance. A fast moving novel that will keep you reading and on the edge of your seat. Dialogue seemed realistic, character development was strong and I found it to be entertaining. The overall message was inspiring and I would recommend this book to others.