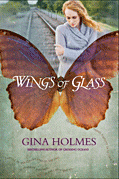 A true moment requires a thought and an action to render the conclusion.
Penny was young when she met Trent Taylor. Longing to escape from an unsatisfactory home life she anxiously left with the one who made her feel like a princess. It soon became apparent, in her dream state, that she really did not know Trent as his love quickly became of the sheltering and controlling type.
When a work related accident befalls Trent she finds work and meets two women, Callie and Fatimah, who create one well devised plan. In the darkest hour will it be possible for Penny to protect those who need her most?
A story of abuse, heartbreak, suspense, longing, friendship and love guaranteed to keep you reading well past the midnight hour. Well devised and progressive plot, realistic and well formed characters and descriptive colorful scenery blend together expertly to create a most impossible to put down novel.
From the beginning I was drawn into her story which seemed so real and monumental to me. The author tackles a difficult subject matter successfully with grace and although this is fiction it could possibly be read as a nonfiction memoir. An extremely well written book that offers no dragging or dull parts. I was entertained by this faith challenging and inspiring read and will highly recommend this book to others. 5 Stars!
I received a complimentary copy from Tyndale House Publishers for my review.